CENTRE OF EXCELLENCE - TEXAS INSTRUMENTS
About
Us
Texas Instruments Innovation Lab is dedicated to supporting educators, researchers and students in facilitating the inclusion of TI analog and embedded processing in engineering classrooms, teaching and research labs, textbooks, design projects and course curriculum.
It organizes seminars, exams and workshops for the students to make them industry ready. Industries prefer students having more practical knowledge along with theoretical knowledge. TI Innovative Lab assist students to come up with their own new project ideas and build them using TI kits.
TI lab is equipped with various kits of Texas Instruments. TI kits are available under three sections which are as follows:
Ultra low power embedded kits (set of 21)

DSP Kit (Set of 4)

Robotics kits (set of 31)
Students can have hands on practice on these kits and learn about it.
Objectives
The main objective of TexasInstruments Innovative Lab is 
To bridge the gap between industry and academics.

To provide a competitive edge by helping students to learn, analyze and apply theoretical concepts and develop Industry level technology.

To provide experiential learning where students can solve real world problems using state of the art technical material.
Benefits
Exposure to real industrial products.

Hand on training on Texas Instruments product & certification with Texas Instruments logo.

Employability for students will increase.
Activities
Year 2019: 
1. Guest lecture (March 1, 2019): 
Guest lecture was arranged after the inauguration ceremony for students of all branches.The guest speaker Mr.Narendra Kale, Director, NN Technology Solutions shared his industrial experience and guided the students for the same. 
2. DrishtiTI Online contest (March 14, 2019) : 
DrishtiTI online Contest has been organized by Texas Instruments Innovation Lab on 14 March, 2019. This was an online test for all students of Vidyavardhini's College of Engineering and Technology. The categories of the test were:-
1) Analog Circuits
2) MSP430 (microcontroller)
504 Students participated in a Contest. Names of Top 3 winner's as follows.
1. Name: Joshua Joseph Mascarenhas Score: 14.35
2. Name: Shreyashchandrakantmhashilkar Score: 13.75
3. Name: PranayAmbokar Score: 13.25
3. Students Training ( June 28 - June 30 , 2019) : 
Training for students is planned from June 28 - June 30 , 2019 on "Embedded Systems" by Expert from Edggate Technology (Texas Instruments University Program).
4. Faculty Development Program ( July 1st - July 6th , 2019) : 
One Week AICTE - ISTE approved short term training program on "EMERGING TRENDS IN EMBEDDED SYSTEMS AND DSP APPLICATIONS" is planned on ( July 1st - July 6th , 2019 by Expert from Edggate Technology (Texas Instruments University Program).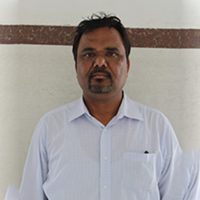 Dr. Vikas Gupta
Head
9892251610
hod_extc@vcet.edu.in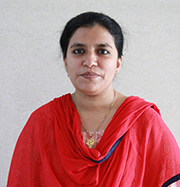 PROF. SHAISTA KHANAM
COORDINATOR
9321562213
hshaista.khanam@vcet.edu.in
MEMBERS
PROF. ARCHANA EKBOTE
PROF. SUNIL KATKAR
PROF. EKTA NAIK
PROF. TRUPTI SHAH
PROF. VIDYA PATIL
PROF. KAMLESH BACHKER
LAB ASSISTANT:
MRS. MADHU LADE
MRS.BAHYASHREE RANE